Interest System for Promotion (blog)
Note!
To
contact
the poster for information, you need to
register
or
log into
your BetaRill account.
Posts & Comments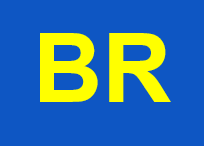 Interest System | BetaRill.com
Item: Blog
Industry: Media and Entertainment
Sector:
Theme: News/Social Media
Tags: interest system, interest, theme
Date Created: 2017-06-01
Description:
The dedicated blog for Interest System of BetaRill.com. Follow this blog to learn News and Useful Tips for usage the system!
---
Like(0)
Report
Interest System for Promotion (blog) does not have any recommended items.
Similar Posts from BetaRill Team & Other Posters
Do you have any similar posts like this one above to present here? Then Sign Up FREE or log into your BetaRill account.