Service offers System: how to use it?
Note!
To
contact
the poster for information, you need to
register
or
log into
your BetaRill account.
Posts & Comments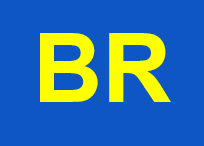 What does the Service System allow to do?
1. Create Service offers
2. Search Service offers
Where my service offers will be displayed automatically?
1. Service Search page
2. Your User Profile or your Business Page
3. Interest Page (on that Interest page that interest the service offer
belongs to
4. Interest Item Search Page
How to create Service offers on BetaRill.com?
1. Top Navbar => Menu => Services => Create a Service
2. An User Profile or a Business Page => Services tab => Create a Service button (green button)
3. Let's create a Service offer for you!
Did the post help you in usage Servce offers System on BetaRill.com? Then Like (bookmark) or Share the article! (Note: Liking a post, you automatically add it to your Post bookmarks list)
---
Like(0)
Report
Service offers System: how to use it? does not have any recommended items.
Similar Posts from BetaRill LLC & Other Posters
Do you have any similar posts like this one above to present here? Then Sign Up FREE or log into your BetaRill account.