Note!
To
contact
the poster for information, you need to
register
or
log into
your BetaRill account.
Posts & Comments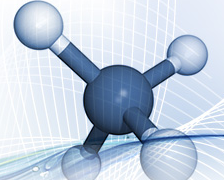 We are a leading chemical R&D company that supports the commercial development of small molecule drug discovery and development in pharmaceutical, and biotechnology companies. Our products and services parallel the drug discovery process and make significant contributions to each step from lead discovery and optimization, scale-up synthesis of drug candidates to process R&D. Our uniquely designed building blocks are tailored to participate in a wide range of robust chemical reactions and are perfect for chemical diversification and lead optimization.
---
Like(0)
Report
Recommended Items from Anichem Inc
Welcome to Anichem! does not have any recommended items.
Similar Posts from Anichem Inc & Other Posters
Do you have any similar posts like this one above to present here? Then Sign Up FREE or log into your BetaRill account.